Financial problems are often at the root of many other struggles, including relationship issues and physical health problems. At Total Health Guidance, we want to help you move toward having a healthy financial life, along with all other aspects of overall health.
Who Could Benefit?
If you answer "yes" to any of these questions, you will benefit from Financial Counseling:
Are you facing difficulties with your personal finances?
Do you struggle to balance your income and expenses?
Are you wondering about finances and your retirement?
Do you want to become debt free?
Are you trying to rebuild your credit score?
As a Consumer Credit Counselor, John Stiteler does not sell any financial products nor give any specific investment advice. Rather, John looks at your complete financial picture and provides you with strategies to reduce expenses, increase income, pay off debt, and improve your credit score. Budget / credit counseling is usually a quick process that does not involve more than 4 sessions. There are simple things that you can do to bridge your financial gap.
If you are looking for insurance, investment advice, or any other financial products, we can provide you with names and contact information of trusted individuals and companies who have helped our clients in the past.
"I was embarrassed at first to admit I needed help with my money. John was very gracious and immediately took away any shame that I was feeling.  He taught me how to prepare a budget and even more importantly – how to live within that budget. He showed me so many ways to save money that I would not have thought of."
V.H. – Windermere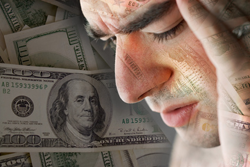 Business Services Offered
Strategic Planning for New Business Start-Ups
Business Coaching
Conflict Resolution
Change Management
Six Sigma Consulting