How 3 Colors Can Help Your Kids Steer Clear of Unhealthy Foods
It's back to school for everyone! Summer is over and kids are heading off to school. The jam packed school year has begun. Traffic Light Eating can show you how 3 simple colors can help you and your kids work towards better food choices. Nutrition is the key to help students produce Olympic size growth, academically. We've all heard, "Knowledge is power;" give your family the advantage. Help them stay on track and achieve their goals as they work towards the finish line.
Help your family stay healthy while on the go. This is a simple & fun way to help your kids learn about making better food choices.
RED, YELLOW and GREEN are a fun simple way to help you family stay health while on the go. Through the Traffic Light Eating model we help you identify which foods are best (GREEN); which foods to cut back on (YELLOW), and which are best to eliminate altogether (RED). Our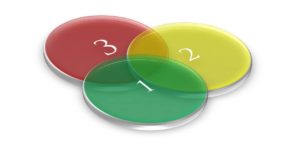 philosophy is; a diet isn't something you do. Your diet is what you eat. Through Traffic Light Eating we help explain why it is important to steer clear of food colorings, artificial sweeteners, and other food additives. We also increase understanding as to why fruits, vegetables and natural food sources are best for nutritional health.
Traffic Light Eating was developed by the Dr. Sears Wellness Institute. We offer classes in Traffic Light Eating to individuals, families, schools, corporate offices, and other groups. To find out more about nutrition and Traffic Light Eating call our office or fill out the information request to the right on this page.
Happy Health Eating!
#TrafficLightEating
#DrSears
#Drsearswellnessinstitute
#TonyAmbush
#HealthyEating
#BetterHealth
#TotalHealthGuidance