Our Holistic Healthcare Specialties:
Depression / Anxiety Counseling
Call us today at 321-332-6984 and schedule your free consultation to see if our services are right for you.

I am very fortunate to have found Total Health Guidance. They were very helpful, well organized and professional. Their whole team collectively have a great understanding, and amazing backgrounds. They get to know you as a person, and not just as another customer. My experience with Hannah, and Tony was awesome, they did an incredible job! – A. T. Orlando, FL

---

Being Healthy Requires Alignment of All Aspects of Your Life
The Integrated Healthcare Approach
At Total Health Guidance, we believe that to be truly healthy you need to not only be physically well, but also have a healthy emotional life, satisfying relationships, spiritual health and a solid financial foundation.   Our integrated and holistic healthcare approach brings together professionals from various disciplines, including counseling, acupuncture, massage, nutrition counseling and financial guidance to provide a truly unique and complete approach to your overall health.   Whether you need one of our services or several, everyone at Total Health is focused on your overall well-being.
Our Vision:
Helping children, adolescents, and adults become: physically healthy, emotionally solid, relationally connected, spiritually strong, and financially secure.
---
The Orlando United Counseling program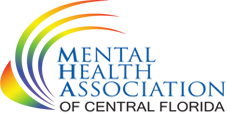 We are working in connection with the Mental Health Associated of Florida to help heal our community.  Through the generous contributions of  Glenn Close and Humana Insurance, the Mental Health Association of Central Florida (MHACF) is now offering FREE counseling for ANYONE impacted in any way as a result of the Pulse nightclub shooting and other recent tragedies in our community.  If you or someone you know are having difficulty managing after the recent tragic events in Orlando, please contact the Mental Health Association of Central Florida to see if you qualify for the Orlando United Counseling program: (407) 898-0110.  For more information on this program please click here.
---
 
Our Commitment
Ensure complete confidentiality.
Treat every client with dignity and respect.
Go above & beyond to meet the needs of every client.
View each client as a holistic person and provide complete care.