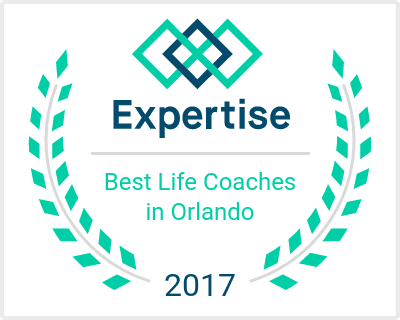 Life Coaching is effective, inexpensive, and has many rewards. Life coaching can focus on one specific issue or a variety of concerns. Common topics include career advancement, relationships, finances, leadership, health, spirituality, parenting, etc.
Coaching starts with an assessment of where you are and the setting of goals for where you want to be. One of our coaches will provide the structure, support, accountability, and encouragement to get you to your next level.
Because our life coaching staff have extensive education and experience in such a variety of life areas, they are some of the most sought after life coaches in Orlando. Our team also provides life coaching over the phone or via the Internet which makes them available to clients world-wide. We were recently awarded one of the "Best Life Coaches in Orlando" by Expertise.com. You can read their review at: www.expertise.com/fl/orlando/life-coaches.
RATES:
Fees for life coaching sessions are $100/hour. Some scholarship discounts may be available for low income clients.  Please call our office at 321-332-6984 for additional information. Life Coaching sessions can be scheduled in 30 or 60 minute intervals. If you could benefit from some 3rd party guidance, give us a call today at 321-332-6984. We will be happy to spend a few minutes talking with you over the phone to see if we will be a good fit for you.
I was lost. I didn't know if I was pursuing the right career. I hadn't had any meaningful relationship in several years. I was struggling with my faith and I didn't know where to turn. After getting about 2 months of life coaching at THG, I am in a totally different place. Not that everything is perfect, but I at least have a clear direction for my life. I know where I am headed and I have a plan in place to get there. – R.G.  Orlando